Start today for just AED 5,750
We look forward to hearing from you
A friendly staff member will contact you within 24hrs
Set up your business in a free zone today
At Business Incorporation Zone, we pride ourselves on giving our clients the best possible start to their business
By submitting this form, you agree to the Privacy Policy and Terms & Conditions of BUSINESS INCORPORATION ZONE. I consent to BUSINESS INCORPORATION ZONE, collecting my name, email address and phone number and contacting me either by email address or phone number supplied
Benefits of setting up a Freezone License

100% ownership without the aid of a UAE sponsor
Full repatriation of capital and profits from business
There are currently 45 free zones across the UAE. By setting up your business in a free zone, you can benefit from preferential tax and customs rates, fast business setup and a wide choice of premium office locations in the heart of one of the world's fastest emerging markets
Low start-up and operational costs
Faster licensing and business setup
Why set up in a free zone?
Setting up your business in a free zone enables you to trade within the free zone or outside the country with no currency restrictions, 100% foreign ownership and tax concessions



Choose from over 1,500 business activities
Get up to 20 visas under
one license
Access to a co-working space and meeting rooms



Landline number and phone answering service
Get 100% ownership of your business
No tax or annual audit required
Business setup Northern Freezone
Whatever concerns may be holding you back from setting up your own company in the UAE, we've got it covered.



Fujairah Creative City widely caters to the creative fields such as media, events, consulting, education, communication and marketing, music and entertainment, design, and technology. It boasts a long-standing reputation as one of the most established free zones in the United Arab Emirates (UAE).
Easy and flexible business setup packages have made it the one of the fasted growing free zones in the UAE. SPC provides best-in-class infrastructure with fully equipped office and co-working spaces, and comprehensive allied services like printing, licensing, and distribution.
Shams is strategically located in Sharjah—the UAE's centre for culture and heritage. The addition of Sharjah Media City Free Zone in the emirate signifies the growing number of entrepreneurs from the media and creative industries.



What our valued customers say
Don't take our word for it, take theirs!
Lisa Marie Fernandes D'Souza
"I was recommended by a friend to go to Business Incorporation Zone to help set up my business, and I wasn't disappointed. Everything from my trading license to my visa was set up relatively quickly and pain free."
"Thank you very much for your help in opening my company! I am very grateful for your approach to client care."
"I had initially spoken to a member of your team due to my tight deadlines and was unclear on the whole process, but your immediate response made sure I was attended to."
Choose 0% instalment plans with our leading bank partners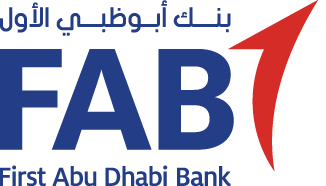 © 2022 businessincorporationzone.ae. All rights reserved.